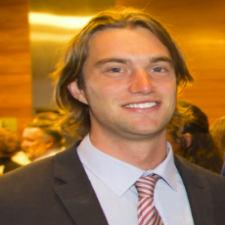 Hey, I'm Tom!!
From Melbourne VIC, Australia
I am an exchange student from Melbourne. Australia. I love to surf and don't mind a drink or two. I am focussed during the semester and am determined to get good grades.
Roommate Profile
Partying :
Love to go out, but only on week-ends
Cleaning :
Mostly tidy and organized
Tolerance to mess :
I am annoyed, but can get over it.
Sleeping :
In bed between 11pm and 1am
Waking Up :
Waking up between 7 and 9am
Tolerance to noise :
Average
Smoking cigarets :
Occasional/social smoker
Tolerance to smoke :
I'm okay
Smoking Marijuana/Cannabis :
Occasional/Social smoker
Tolerance to Cannabis :
I'm cool with marijuana, it does not bother me.