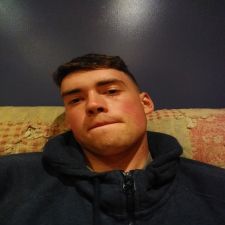 Hey, I'm Conall !!
From Limerick, Limerick, Ireland
Just moved to San Diego, will be working and going to school. I enjoy sports plan to take up surfing while here.
Roommate Profile
Partying :
Up for parties any day of the week
Cleaning :
Not super tidy but not a crazy mess either
Tolerance to mess :
I do not care. I do my things.
Sleeping :
In bed between 9 and 11pm
Waking Up :
Waking up between 7 and 9am
Tolerance to noise :
Average
Smoking cigarets :
Never smoked/Never will
Tolerance to smoke :
No problem with smell of smoke
Smoking Marijuana/Cannabis :
Do not smoke/Never will
Tolerance to Cannabis :
I'm cool with marijuana, it does not bother me.