Become a Great Roommate and pay less rent!
Your Job is to lead by example!
WELCOMING
Be Helpful & Friendly!
Sometimes all it takes to have a great experience with your roommates is to be kind and welcoming from the very beginning!
IN CHARGE
Be on top of things!
To keep your place welcoming, it's important to report maintenance issues and to communicate the basic rules to all the roommates.
SOCIAL MEDIA
Be an Ambassador!
Sharing free advice, good deals, and tips about San Diego, school, housing to the next generation of roommates is what we strive for!
How much does it pay?
You start with a small rent reduction. With time and experience, it will increase - potentially up to $500 OFF rent!
How much work is it?
From 15 minutes a month to 4 hours a week, depending on our agreement. If you already like creating, sharing, and chatting on social media and genuinely like meeting new people and making new friends, it won't feel like work at all!!
Want to give it a try?
Fill-out the form below to see if you can get pre-selected. If you just want to rent a room and are not interested in becoming part of our Great Roommate program, click here to go back to RoomChazer.com.
Why become a Great Roommate?
Pay Less Rent
Save money!
As a Great Roommate, you start with a small rent reduction which is re-assessed every month and can go up to a $500 OFF rent as you get experience and get more involved.
Work from home
Literally!
One part of your job is to be a friendly roommate who is on top of things (is this even a job?!!). The other part is to work on social media from home, the library or your favorite coffee shop!
Work Experience
Always good on a resume!
You will gain great communication and emotional intelligence skills as well as online marketing skills. Whatever your degree is - those skills are essentials for a successful professional life!
Here is what they say about RoomChazer!
About RoomChazer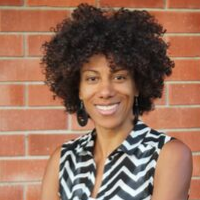 Christine, Founder & CEO
Hi there, this is Christine, founder of RoomChazer (formerly known as San Diego Student Housing). I founded the company when I was an international student at Grossmont College. Finding a decent room with decent roommate was just so difficult.

Over the years, I've noticed that, very often, all it takes to have a good housing experience, is one roommate with a great vibe - it trickles down and can lift everybody's spirit up. If you have that positive vibe, if you are serious about school, but also want to save on rent and live in a safe and stable environment, consider joining our team as a Great Roommate!

Looking forward to hearing from you!