Need Housing? Let's find you a nice place with great roommates!!
Sign-up to get more off-campus housing information!
Why RoomChazer?
ROOMMATES
Great Roommates!
On RoomChazer, you can check your roommates' profile before booking a room! Check the school they are going to, their sleeping and cleaning habits.
GREAT PLACES
We ♥ Reviews
Roommates can leave reviews so you actually have a better idea of what your place is going to be like. You actually know what you are getting into!
FLEXIBLE TERMS
And furnished!
All units are furnished, so you do not need to worry about buying furniture. We also offer flexible lease terms and help you find take-overs if you need to move-out early.
Here is what they say about RoomChazer!
How it works...
Find a Room
Check the roommates
Scroll through rooms and check out the roommates' profiles. Then apply for one or several rooms you are interested in. Your Housing Advisor will help you pick the right one.
Documents
Let's get you approved!
We do our best to get you approved for the room you applied for. We look at all your sources of funds - job, cosigners, savings, financial aid. Do not forget to apply for FASFA!
Once you've found the right room, the right roommates, and you've been approved, you can pay your application fee and your deposit to secure your room! Your first month rent is due before moving-in.
To put it simply...
"RoomChazer is your one-stop-shop to find great roommates and a great place to live at while attending Mesa College."
It's off-campus housing made safe and easy!
About RoomChazer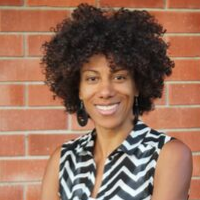 Christine, Founder & CEO
Hi there, this is Christine, founder of RoomChazer (formerly known as San Diego Student Housing). I founded RoomChazer when I was an international student at Grossmont College. Finding a decent room with decent roommate was just so difficult.

My goal is to make off-campus housing safe, easy, and student-friendly so that you do not have to worry about housing. Sign-up to get more information and tell your friends to sign-up!! We have a great referral program going on!

Thank you for choosing RoomChazer!

Sign-up to get more off-campus housing information!
Sign-up NOW to get more info about off-campus housing!
---